As I mentioned in a previous post, I have some exciting things lined up for 2013 that I can't wait to roll out and I'm pleased to say that I can now let you know about some of my grand plans! So without further ado...
This has been a while in the works, as I wanted to create a brand new website. It's similar in layout to the old one, but a bit more personal, with a few more images (including an
engagement gallery!
) and I'm much happier with the design in general. Feel free to have a look, and let me know what you think!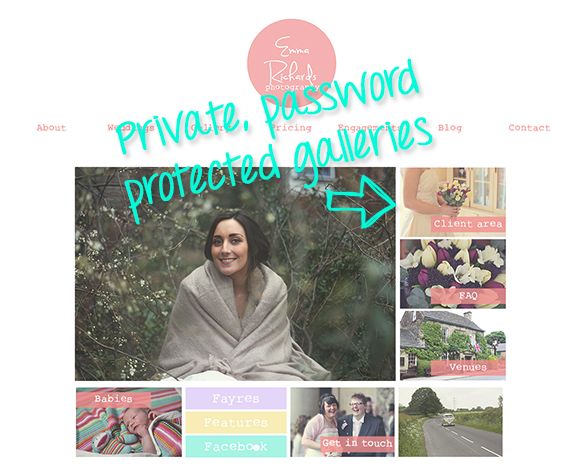 Along with the new website, I added a feature that I've been wanting to include in my packages for some time now: your very own password protected gallery! Basically, once your images are edited, they'll be uploaded to your own private gallery. You'll be given the password, and you can share it with whoever you like: Mum, Dad, Gran, bridesmaids, friends, anyone! You'll be able to view all your photos, and it will also be really easy to order prints too - you can order them directly from the gallery. You pay online using credit or debit card or paypal, and your prints will be posted out to you. You can also order mini cards from me with the address of your gallery on to go in with your invitations or thank you cards. It's incredibly easy to use, and I think it will be a great way for your guests to order some of the photos for themselves if they wish, without pestering you for them! :)
All weddings going forward will now have their images uploaded to a private gallery, even if you booked prior. If you already have your images and would like me to uploaded them to a gallery for you to purchase prints from, then please get in touch and I'd be happy to create a gallery for you!